Restaurant Packages
Tradeshow Packages
Loyalty Programs
Lower Fees
Custom Branding
More Customers
Let our professional consultants (with years of restaurant experience) help your restaurant overcome operational hurdles, efficiency struggles, marketing challenges, staff training, and more.
Operations and Efficiency: We can assist with Point of Sale Systems and customization, Merchant Services to get the best program for your industry, Online Ordering, Inventory Management, Scheduling efficiency, and more.
Marketing Challenges: From logo and menu design, VIP and Loyalty programs, table tents, banners, uniforms/apparel, direct mail, social media strategies, and more.
Staff Training: Industry best practices, motivational strategies, accountability and attendance policies, and more.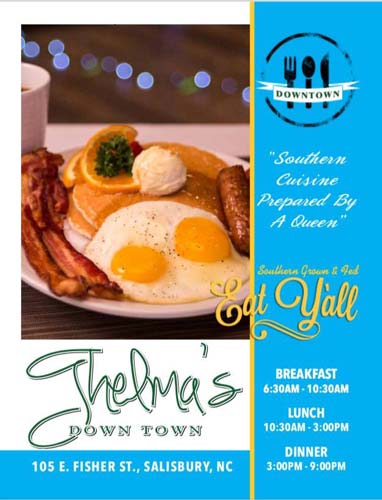 Vibrant Displays
Apparel
Custom Branding
Promotional Items
Whether you are setting up at a regional industry show, major festival, local business networking event, or community fundraiser, let people know WHO you are, and WHAT you do! We provide high quality custom table covers, back drops, retractable banners, tents, floor graphics, hand-out collateral, apparel, promotional items, and many other items! STAND OUT FROM THE PACK with the best display at your next event!
Our Table Throws and Covers are dye sublimated 8.8 oz washable polyester.
Runner Only $35 - Runner and Solid Table cover $60
4ft Three sided $75 - 4ft Four sided $105
6ft Three sided $99 - 6ft Four sided $125 - 6ft Stretch Fabric $170
8ft Three Sided $115 - 8ft Four sided $150 - 8ft Stretch Fabric $195
(design fee of up to $50 if applicable)
Tradeshow Packages

Bulk Flyer Printing Salisbury

Bulk Flyer Printing Salisbury

Bulk Flyer Printing Salisbury

Bulk Flyer Printing Salisbury

Bulk Flyer Printing Salisbury

Bulk Flyer Printing Salisbury

Bulk Flyer Printing Salisbury

Bulk Flyer Printing Salisbury

Bulk Flyer Printing Salisbury

Bulk Flyer Printing Salisbury

Video Services

Video Services

Video Services

Video Services

Video Services

Video Services