Why You Shouldn't DIY Business Card And Postcard Design Online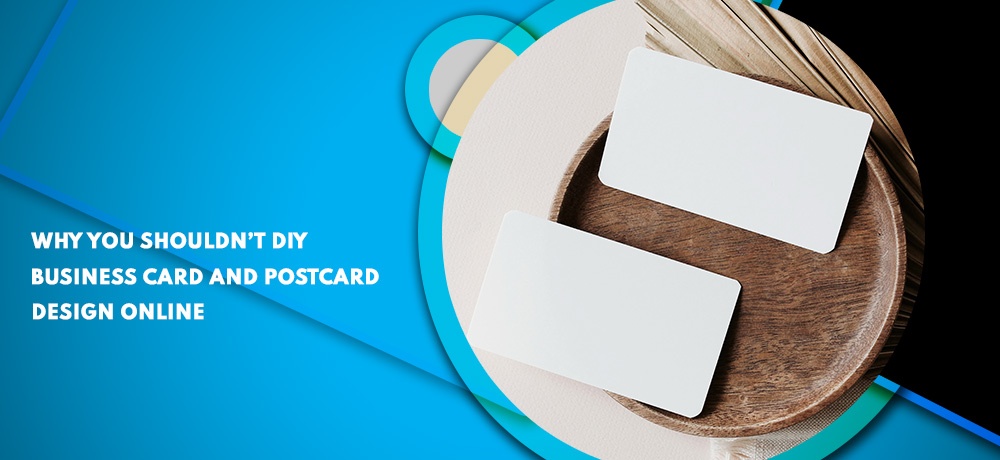 A business card says a lot about your company; it conveys what your business is all about. It is an effective marketing tool to set your brand apart from the competition. Similar to a business card, a business postcard can be a highly effective means of sharing information, raising brand awareness, gaining new leads, and making an impression.
While both these marketing techniques are traditional and simple, having a business card and business postcard handy is still useful these days. This piece of card can tell your potential clients a lot about what you and your business stand for. But with limited space to sell your skills, it also provides a lot of opportunities to make a bad first impression. At times, some business owners take it a little too far when designing their business cards and postcards.
At Premier Choice Marketing, we have come across many such unprofessional designs. As a result, we would like to make you understand why you shouldn't DIY your business card and postcard designs online.
1. You may end-up spending on subpar designs
While there are several online websites offering business cards and postcards makers, you might pick a template that is not ideal for your business. There's a chance that the design could look shoddy and subpar, and this could cause you to lose money.
2. You may lack professionalism
You sometimes only get one chance to make a lasting impression. Presenting a business card or a mailed postcard from an online template indicates a lack of professionalism and perhaps a semblance of a business that takes shortcuts.
Do the right thing - Hire a professional
Professional designers know how to layout the print material in the best way to capture your audience. They will offer you suitable color and custom design suggestions. Moreover, the professional design team can make sure you are best utilizing the available print space.
As a marketing and design firm at Premier Choice Marketing, we have the experience and knowledge to help make your printed materials stand out from the pack.
Generally, custom design jobs have a wide range of pricing. But we are exceptionally fair and will continue to work with our clients until they are in love with their product.
For a reliable marketing and advertising firm in Salisbury, North Carolina, reach out to Premier Choice Marketing. We are a multi-faceted marketing company providing clients with a wide variety of marketing products, services, and consultations. Our services include graphic design, direct mail, brochure or postcard or business card design and printing, text marketing, mobile loyalty cards, social media management, website design, vinyl banners, fabric banners, signage, window graphics, trade show displays, promotional items, indoor advertising, t-shirts and apparel, screen printing and embroidery, commercials, consultation, strategic planning, networking, joint marketing, public relations, customer retention strategies, grand openings, special events, and more.
To learn more about our services, please click here or get in touch with us by clicking here.